GenMax is embarking on a program to donate beds and a part of its sales proceeds to Swiss animals without a home. Too many of our friends are left out in the cold even in a country with the infrastructure and possibilities that Switzerland offers.
This is my program to save the lives of many of our brothers and sisters who are trapped in poor conditions.
During holiday seasons and often due to indiscriminate breeding, many pets in South Africa (where I was born and from where I came to Switzerland) are left abandoned on the side of the road. These pets are normally and hopefully found by the SPCA (Society for the Prevention of Cruelty to Animals) who take them in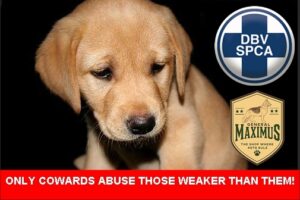 and care for them. But.
The SPCA is always limited in funds and always hopes that pet owners or humans who are ready to adopt pets will come and claim these pets and offer them new homes before they run out of funds, money to provide sufficient food and shelter.
This is my mission: by donating a part of all sales to the SPCA, I manage to extend the chance that one of my brothers or sisters has of being saved by simply buying time for them at the SPCA.
Time is bought through providing funds for the costs carried by shortages of food and space as well as advertising on Animal Adoption media.
Help me to help them. Buy General Maximus products and you will also receive a medal certificate which tells people how you helped to SOS – Save Our Souls!
A General Maximus Initiative.      Go to the NSPCA Website: NSPCA
The 5 Freedoms of the SPCA for Animals World-wide
Freedom from thirst, hunger and malnutrition.
Freedom to express normal behavior.
Freedom from discomfort.
Freedom from fear and distress
Freedom from pain, injury or disease.
…and a wish…
And our wish for all Wildlife. Freedom to be free.