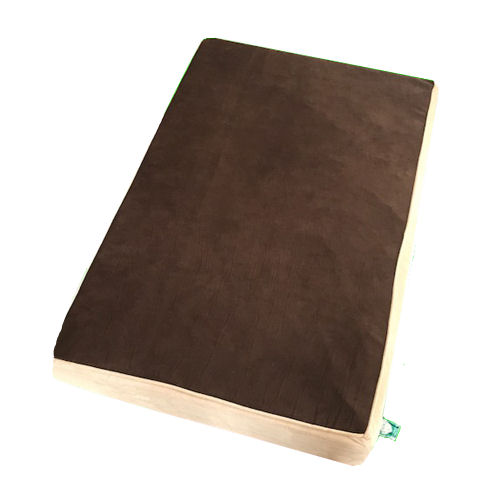 The MaxBed-Mattress, is a high-quality pet bed made in the shape of a rectangular mattress. The bed was made to offer orthopedic support to pets of any weight and size. I went to my biggest friends and found that even a pet of 90kg would not touch the floor when lying on the bed. It is a good bed, a bed which supports your body weight and offers maximum comfort. The top layer, made from memory foam also takes the shape of your body while the lower layer keeps your back straight.

The bed was also made to be water-resistant for when we have those unfortunate little accidents. It need to also be cleaned with ease and for this I asked my human designer to add an inner, water-resistant, removable cover.

As the bed must be super comfortable, I included a cover which is water-resistant but still made from super soft feeling fabric. It is not a soft fabric, actually it is quite strong but has that super soft feel.

To make your human's life easier and to make our bed remain fresh, I included a free additional cover.

The MaxBed-Mattress is offered in three sizes:

1. The Jessica - for our smaller friends: 60 cm x 45 cm x 12 cm.
2. The Echo - for our medium friends: 85 cm x 55 cm x 12 cm.
3. The Maximus - for our larger friends: 100 cm x 85 cm x 13 cm.