BestPetz™ , feeding & drinking bowls
The bowls come both in an Anti-ant bowl which has a water-filled ant-deterrent base unit and a standard bowl. Both are provided with a non-slip base which prevents the bowl sliding while being used.
The bowls are dish-washer safe which makes them care-free for cleaning purposes. Dale has also ensured that the bowl height is extended to ensure a better eating posture for your furry friends.
GenMax is offering the bowls to the Swiss and European wholesale markets on a pre-order basis. In Switzerland, the bowls are also offered to drop-shippers through partner distributors. To know more, please use the contact page.
THE BESTPETZ™ RANGE OF BOWLS
The Eco Bowl offers a traditional feeding and drinking bowl which is made of bio-degradable bamboo fibre with a non-slip base. The Eco bowl boasts a registered trademark and patent which means that your store will boast with a product not available on the common market. Available in two sizes:
The Mini-Paw which holds 500ml and the Maxi-Paw which holds 1000ml.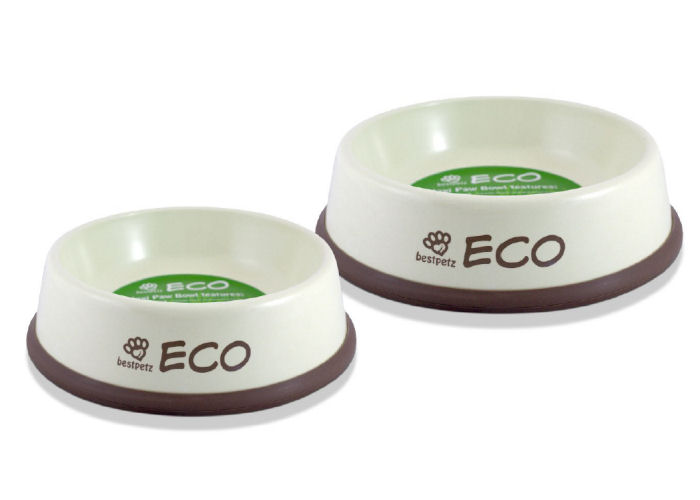 The Antbeater Eco Bowl uses a water-filled base to prevent ants and other insects from spoiling food and wasting your money. The base is easily removed and filled to protect your food. The removable base makes the bowl higher for feeding ease and also offers a non-slip surface. Available in two sizes:
This bowl is also offered in two sizes, the Mini-paw which holds 500ml and the Maxi-paw which holds 1000ml.